We create a personalized Morocco Tour itinerary depending on your interests and desires. After getting our first draft of the itinerary, you are free to make changes to your budget, tour itinerary, hotel, and timetable — we are flexible! You can travel as a couple or in a small group of family, friends, or coworkers. Our staff of expert Morocco local tour guides will manage your private tour and ensure that all travel arrangements go as planned.


Email: contact@privatemarrakechtrips.com
WhatsApp: +212 661 24 07 10


Address: Hay El Bahja Nr 637, Marrakech
PRIVATE 1 DAY TRIPS FROM MARRAKECH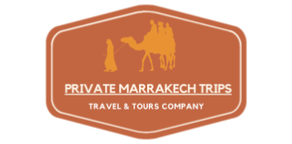 MARRAKECH ACTIVITIES & PRIVATE TRANSFERS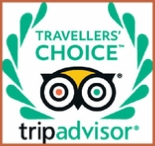 Marrakech Tours
Contact us
Marrakech Day Trips
Private Transfers
Medina Transfers Marrakech 24/7
Day Trip To Casablanca and Rabat
Phone / WhatsApp: +212 661 24 07 10

Email: contact@privatemarrakechtrips.com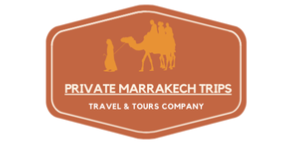 Explore Morocco with your own private English-speaking guide, who is eager to show you around his country. Don't waste time studying the top spots to visit in Morocco. Allow our travel specialists to inspire you! We offer comfortable private Marrakech transfers.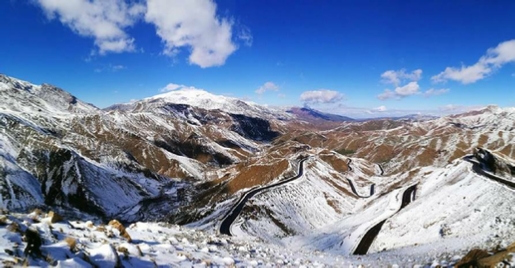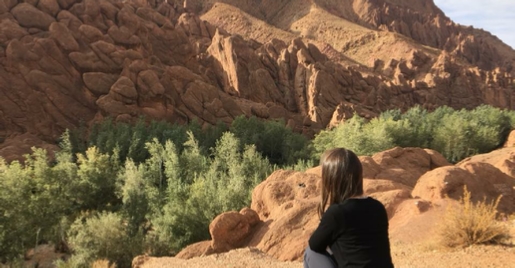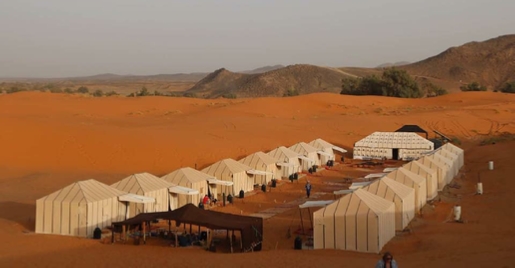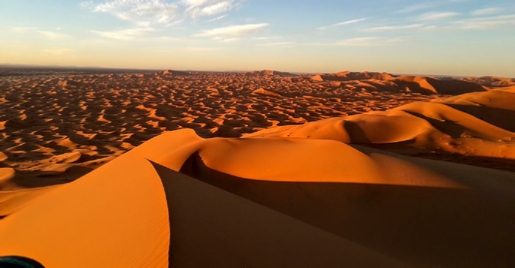 TRAVEL ITINERARY FOR MARRAKECH 5-DAY SOUTH MOROCCO DESERT TOUR:
DAY 1: MARRAKECH – KASBAH AIT BENHADDOU – SKOURA OASES – ROSES VALLEY – BOUMALNE DU DADES
This tour departure Marrakech , available every day, including private transfers, organised by Private Marrakech Trips. Depart in the morning for Ouarzazate via Tizi n'Tichka Pass up into the High Atlas Mountains, stopping in Ait Benhaddou town to witness a historic Kasbah designated as a Unesco World Heritage Site. Many renowned films were shot there. You will proceed to Ouarzazate, which has the largest movie studios, dubbed "Hollywood of Africa," and where you may stop for lunch (optional). Set off through Skoura, a vast oasis of palm trees where the lovely Kasbah Amrhydil may be found. Then, via Roses Valley, where the annual Roses Festival is held every May, you'll shift course and follow an off-the-beaten-path route through which you'll savor the quiet of the Atlas Mountains populated by nomads.Keep your eyes out for a slew of mud and brick-built Berber settlements along the road. Check into your hotel at the foot of the gorges. Spend the night in a hotel.
DAY 2: DADES GORGES – TOUDRA GORGES – TINJDAD – TOUROUG – ERFOUD – MERZOUGA
We'll be travelling between the colorful high Atlas and the dark anti-Atlas mountains this morning. After seeing the huge canyon in Morocco, which is famous for drawing climbers from all over the world. Following that, we'll make our way to the Jorf Khottara, an old massive under-earth irrigation system built by hand. Following that, we will go to the fossil city and then to Rissani, where we will visit its typical market of products and animals like as ostriches (donkeys, sheep, goats, cows ). Then we'll spend the rest of the day in our desert hotel.
DAY 3: SAHARA ERG CHEBBI-DESERT TOUR 4×4
After breakfast at the hotel, you will embark on an adventure (tour of the dunes), visiting a town where descendants of slaves of Sub-Saharan Berbers will amuse you with their traditional music. Before travelling to Rissani, you'll get the opportunity to drink tea with a nomad family. Here you will be able to sample a Berber pizza, a Medfouna specialty. After that, you'll return to Merzouga to saddle up the camels and traverse the dunes' ocean. After nightfall, you will have the option to climb the dunes, then gaze up at the dazzling stars overhead as you fall asleep in your nomad tent amidst the famed dunes.
DAY 4: MERZOUGA – RISSANI – ALNIF – TAZARINE – NKOUB
You'll get up early to enjoy the dawn over the dunes and do sand climbing. Have breakfast before continuing on to N'koub through Rissani, one of Morocco's oldest cities and the capital of Alaouit, which was a bustling commercial trading center for centuries in the sun-saharan African country to the north. Continue into the lovely Draa valley. The day concludes at N'kbou, a small traditional Berber settlement in the southern portion of Morocco's Jbel Saghro Mountain, on the gorgeous national route to the Sahara Desert. Evening with a local family.
DAY 5: NKOB - OUARZAZATE – ATLAS MOUNTAINS – MARRAKECH
Return to Marrakech via the gorgeous Draa valley. Continue to Agdz, a town of characteristic modest buildings, keeping a look out for historic Kasbahs and walled settlements. Then proceed into the Anti Atlas mountains. Continue your journey to Marrakech across the High Atlas Mountains. Drop you off at your Marrakech hotel and conclude the trip.
INFO:
We provide tailor-made trips from Marrakech to the Sahara desert, which include camel rides with local guides. We may customize this journey to meet your unique needs, budget, and travel objectives.
BEST MOROCCO 5-DAY TOUR TO SOUTH DESERT DUNES
We provide Moroccan desert tours as a once-in-a-lifetime opportunity. On a private trip of Morocco's Atlas and Sahara Desert, you will discover the country's finest treasures. Discover true Morocco and its enticing attractions in southern and historical cities, charming cities, and go over the High Atlas Mountains.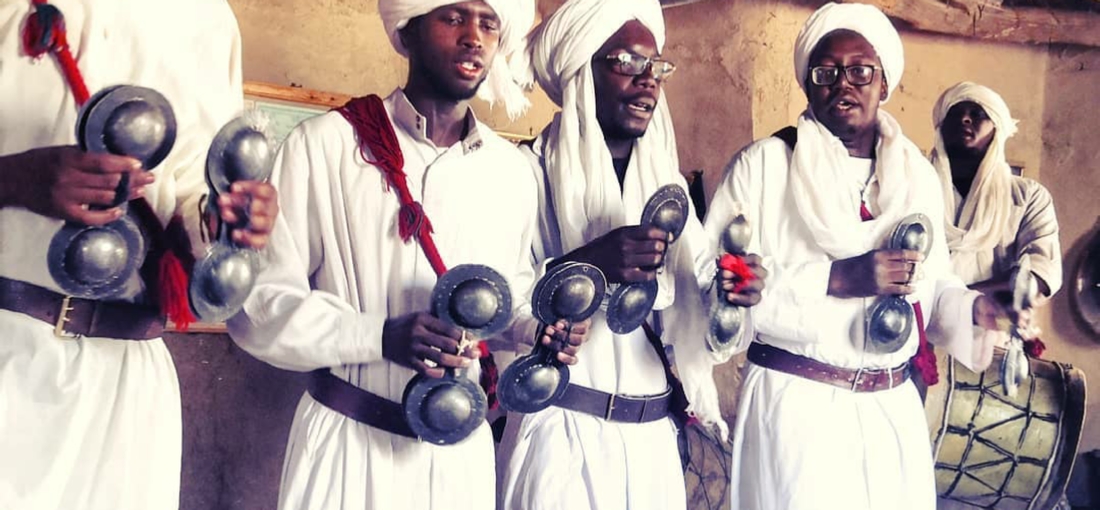 Price Quote
MARRAKECH 5-DAY SOUTH MOROCCO DESERT TOUR

Experienced driver/guide, private travel in A/C car.
Pick-up and drop-off at your hotel.
Camel ride to Merzouga. Night in riads, desert camp.
Breakfast and dinner are provided.
Customized/adaptable stops during the tour.


Lunches , Drinks, Personal expenses, Entrance fees, Airline tickets to and from Morocco, Tips.


Let us know how many people will be going with you, your approximate tour dates, type of accommodation you require (standard/luxury). We respond with a pricing quotation asap.


TOP PHOTOS FOR MARRAKECH 5-DAY SOUTH MOROCCO DESERT TOUR:
INCLUSIONS / EXCLUSIONS / TRAVEL MAP FOR MARRAKECH SAHARA DESERT TOUR
Contact us



Private Tour: with A/C vehicle.
Accommodation: Desert camp.
MARRAKECH TOUR HIGHLIGHTS

Driver / Guide: English / French.





Explore Ait Benhaddou Kasbah.
Visit Ouarzazate film studios.
Night in Sahara desert camp.
Travel through South Morocco.




Special requirements: Tell us.
Travel with children: Available.






RESERVATION FOR MARRAKECH 5-DAY SOUTH MOROCCO DESERT TOUR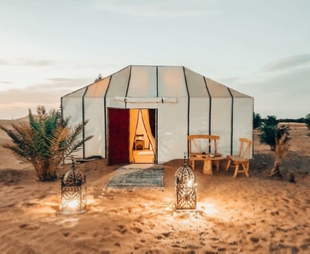 2-DAY TOUR TO ZAGORA DESERT DEPARTURE MARRAKECH
Tour Departure: Marrakech / Transfers: Private
Duration: 2 Days / Camel Ride: Yes

Overnights: riad, hotel, Desert camp


3-DAY TOUR TO MERZOUGA DESERT DEPARTURE MARRAKECH
Tour Departure: Marrakech / Transfers: Private
Duration: 3 Days / Camel Ride: Yes

Overnights: riad, hotel, Desert camp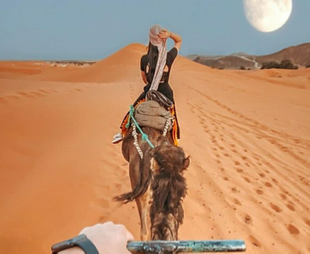 3-DAY TOUR TO ERG CHEGAGA DESERT DEPARTURE MARRAKECH
Tour Departure: Marrakech / Transfers: Private
Duration: 3 Days / Camel Ride: Yes







SAHARA DESERT TOURS FROM MARRAKECH IN 2023
How to make the most of your time in Morocco? From Marrakech, take a guided sightseeing tour, activity, or outdoor adventure. Make the most of your stay by following the advice of a knowledgeable local guide.

Overnights: riad, hotel, Desert camp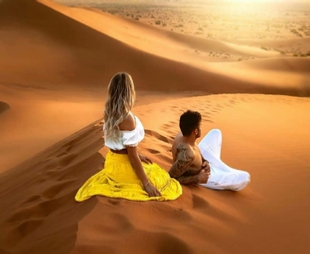 4-DAY TOUR TO CHEGAGA DESERT DEPARTURE MARRAKECH
Tour Departure: Marrakech / Transfers: Private
Duration: 4 Days / Camel Ride: Yes

Overnights: riad, hotel, Desert camp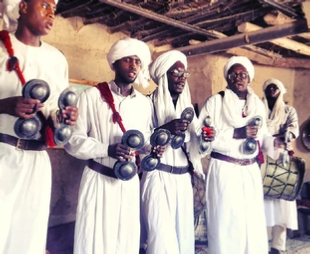 4-DAY MOROCCO TOUR TO MERZOUGA DESERT
Tour Departure: Marrakech / Transfers: Private
Duration: 4 Days / Camel Ride: Yes

Overnights: riad, hotel, Desert camp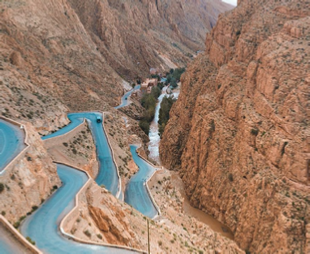 5-DAY SOUTH MOROCCO DESERT TOUR DEPARTURE MARRAKECH
Tour Departure: Marrakech / Transfers: Private
Duration: 5 Days / Camel Ride: Yes







Overnights: riad, hotel, Desert camp


6-DAY MOROCCO KASBAH TOUR DEPARTURE MARRAKECH
Tour Departure: Marrakech / Transfers: Private
Duration: 6 Days / Camel Ride: Yes

Overnights: riad, hotel, Desert camp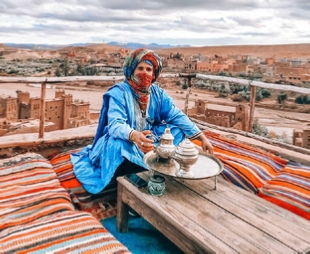 7-DAY MOROCCO BERBER TOUR DEPARTURE MARRAKECH
Tour Departure: Marrakech / Transfers: Private
Duration: 7 Days / Camel Ride: Yes