We create a personalized Morocco Tour itinerary depending on your interests and desires. After getting our first draft of the itinerary, you are free to make changes to your budget, tour itinerary, hotel, and timetable — we are flexible! You can travel as a couple or in a small group of family, friends, or coworkers. Our staff of expert Morocco local tour guides will manage your private tour and ensure that all travel arrangements go as planned.


Email: contact@privatemarrakechtrips.com
WhatsApp: +212 661 24 07 10


Address: Hay El Bahja Nr 637, Marrakech
PRIVATE 1 DAY TRIPS FROM MARRAKECH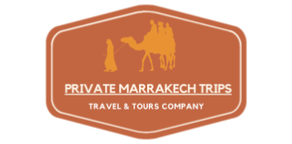 MARRAKECH ACTIVITIES & PRIVATE TRANSFERS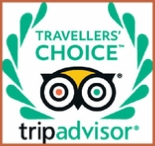 Marrakech Tours
Contact us
Marrakech Day Trips
Private Transfers
Medina Transfers Marrakech 24/7
Day Trip To Casablanca and Rabat
Phone / WhatsApp: +212 661 24 07 10

Email: contact@privatemarrakechtrips.com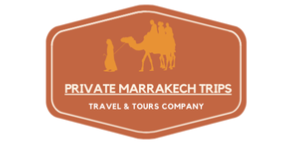 Explore Morocco with your own private English-speaking guide, who is eager to show you around his country. Don't waste time studying the top spots to visit in Morocco. Allow our travel specialists to inspire you! We offer comfortable private Marrakech transfers.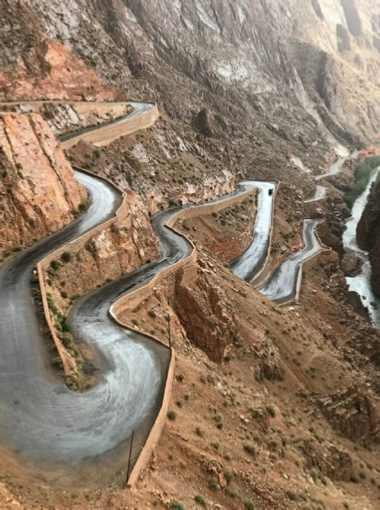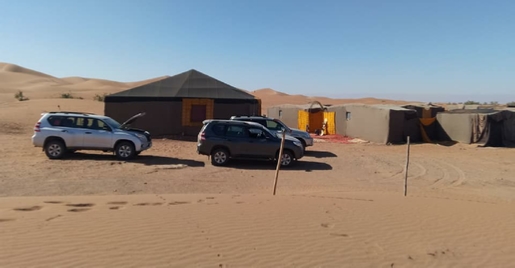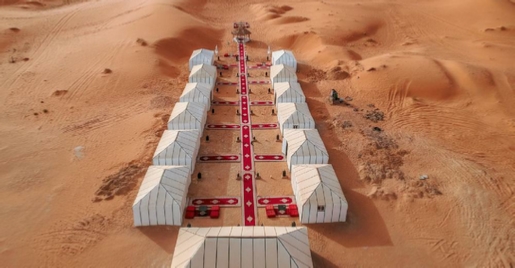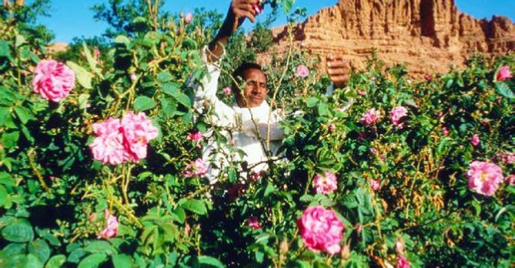 TRAVEL ITINERARY FOR 7-DAY MOROCCO BERBER TOUR FROM MARRAKECH:
DAY 1 : MARRAKECH
This tour departure Marrakech , available every day, including private transfers, organised by Private Marrakech Trips. We will start our 8 Days tour From Marrakech to Merzouga desert at the airport of Marrakesh and transfer to the hotel. accommodation in the hotel.
DAY 2: EXPLORE MARRAKECH
After breakfast, you will begin your exploration of the center of Marrakech, one of the country's imperial capitals known as the Red City because to its sandstone architecture. With your local guide, you will explore the medina's most renowned ancient monuments, museums, and colorful souks, or markets, such as the Koutoubia Mosque, the Saadian Tombs, the Bahia Palace, and the Jardin Majorelle, a botanical garden that combines art deco and Moorish themes. You'll have enough time for lunch. Then, continue your Marrakech sightseeing. Walking around the Medina's focal point, Djemaa El-Fna, the main plaza, enjoying the street theater of snake charmers, musicians, acrobats, storytellers, and magicians. In the evening, you will have free time to watch the sunset from a restaurant terrace overlooking the lively Djemaa El-Fna Square while eating supper and staying in the same hotel.
DAY 3 : MARRAKECH – OUARZAZATE – DADES VALLEY
Breakfast at the hotel. Departure in 4 x 4 to Dades gorges via Ouarzazate, crossing the High Atlas via Tizi-n-Tichka (2260 metres above sea level). lunch at Ouarzazate and continuation via Skoura through the road of the Kasbahs. Dinner and accommodation in the hotel.
DAY 4: DADÈS VALLEY – MERZOUGA
After breakfast at the hotel, drive to Erfoud via Tinghir, stopping for a visit to the Todra gorges (huge canyons), a resort, and mountaineering. Lunch and then on to Erfoud through Rissani, the birthplace of the Alawite dynasty. Arrival at Merzouga, supper, and lodging at a hostel. Optional: Transfer by camel, supper, and overnight stay in nomadic tents.
DAY 5 : MERZOUGA – ZAGORA
We get up early in the morning to view the gorgeous sunrise, then have breakfast and travel to Zagora via the Berber settlements and nomadic route. Arrival at Zagora after lunch in Alnif. Dinner and lodging at the riad.
DAY 6 : ZAGORA – OUARZAZATE
After breakfast at the riad, travel for Ouarzazate via Agdz and the Draa valley. After lunch, go to the well-known Kasbah of Ait Ben Haddou. Return to Ouarzazate, supper, and hotel lodging.
DAY 7 : OUARZAZATE – MARRAKECH
We leave for Marrakech after breakfast. Arrival and check-in at the hotel. Transfer to the Marrakech's Al Menara airport if required.
INFO:
We provide tailor-made trips from Marrakech to the Sahara desert, which include camel rides with local guides. We may customize this journey to meet your unique needs, budget, and travel objectives.
7-DAY MOROCCO BERBER TOUR FROM MARRAKECH
A journey to Morocco is a once-in-a-lifetime opportunity. Berber Treasures organizes customized trips in Morocco that include a visit to the Sahara desert. We provide private Morocco excursions departing from Marrakech. Contact us for a Berber Cultural Tour, and allow yourself to be enticed by a journey with a Moroccan tour operator to appreciate the serenity and indigenous ingredients of Morocco.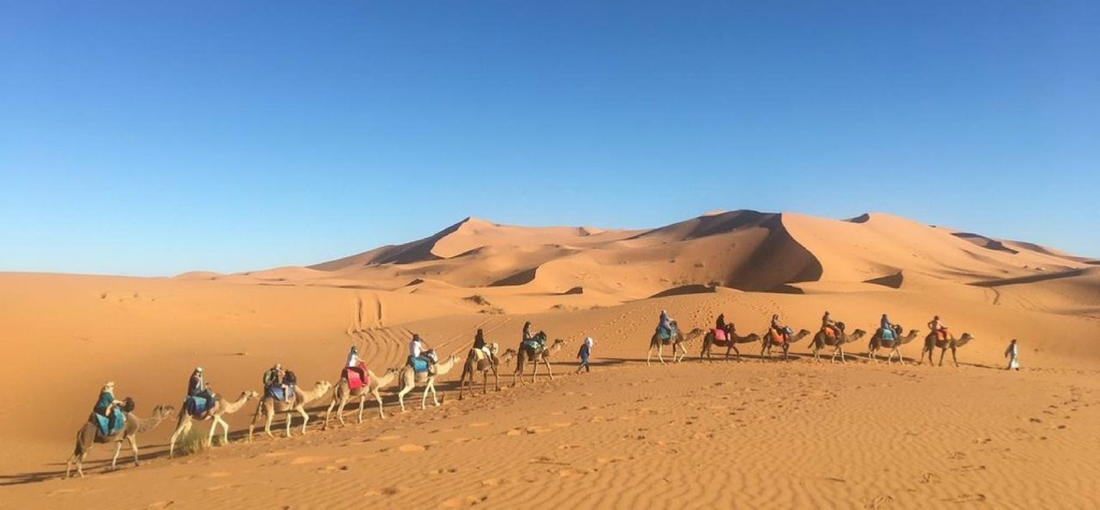 Price Quote
MARRAKECH 7-DAY SOUTH MOROCCO TOUR - BERBER TOUR

Experienced driver/guide, private travel in A/C car.
Pick-up and drop-off at your hotel.
Camel ride to Merzouga. Night in riads, desert camp.
Breakfast and dinner are provided.
Customized/adaptable stops during the tour.


Lunches , Drinks, Personal expenses, Entrance fees, Airline tickets to and from Morocco, Tips.


Let us know how many people will be going with you, your approximate tour dates, type of accommodation you require (standard/luxury). We respond with a pricing quotation asap.


TOP PHOTOS FOR GUIDED 7-DAY MOROCCO BERBER TOUR:
INCLUSIONS / EXCLUSIONS / TRAVEL MAP FOR 7-DAY MOROCCO BERBER TOUR
Contact us



Private Tour: with A/C vehicle.
Accommodation: Desert camp.
MARRAKECH TOUR HIGHLIGHTS

Driver / Guide: English / French.





Explore Ait Benhaddou Kasbah.
Visit Ouarzazate film studios.
Night in Sahara desert camp.
Travel through Atlas mountains.




Special requirements: Tell us.
Travel with children: Available.






RESERVATION FOR MARRAKECH 7-DAY MOROCCO BERBER TOUR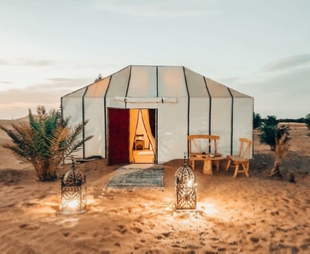 2-DAY TOUR TO ZAGORA DESERT DEPARTURE MARRAKECH
Tour Departure: Marrakech / Transfers: Private
Duration: 2 Days / Camel Ride: Yes

Overnights: riad, hotel, Desert camp


3-DAY TOUR TO MERZOUGA DESERT DEPARTURE MARRAKECH
Tour Departure: Marrakech / Transfers: Private
Duration: 3 Days / Camel Ride: Yes

Overnights: riad, hotel, Desert camp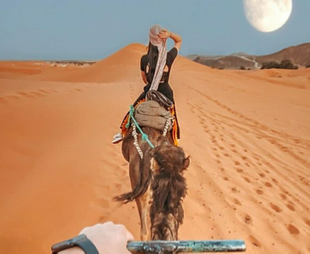 3-DAY TOUR TO ERG CHEGAGA DESERT DEPARTURE MARRAKECH
Tour Departure: Marrakech / Transfers: Private
Duration: 3 Days / Camel Ride: Yes







SAHARA DESERT TOURS FROM MARRAKECH IN 2023
How to make the most of your time in Morocco? From Marrakech, take a guided sightseeing tour, activity, or outdoor adventure. Make the most of your stay by following the advice of a knowledgeable local guide.

Overnights: riad, hotel, Desert camp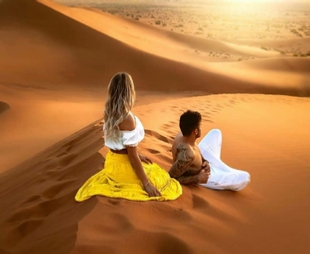 4-DAY TOUR TO CHEGAGA DESERT DEPARTURE MARRAKECH
Tour Departure: Marrakech / Transfers: Private
Duration: 4 Days / Camel Ride: Yes

Overnights: riad, hotel, Desert camp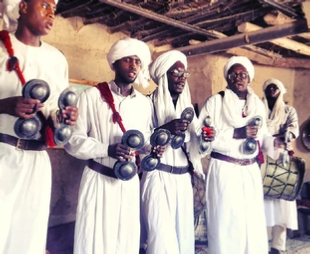 4-DAY MOROCCO TOUR TO MERZOUGA DESERT
Tour Departure: Marrakech / Transfers: Private
Duration: 4 Days / Camel Ride: Yes

Overnights: riad, hotel, Desert camp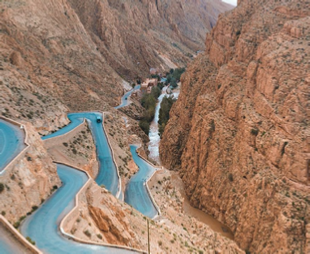 5-DAY SOUTH MOROCCO DESERT TOUR DEPARTURE MARRAKECH
Tour Departure: Marrakech / Transfers: Private
Duration: 5 Days / Camel Ride: Yes







Overnights: riad, hotel, Desert camp


6-DAY MOROCCO KASBAH TOUR DEPARTURE MARRAKECH
Tour Departure: Marrakech / Transfers: Private
Duration: 6 Days / Camel Ride: Yes

Overnights: riad, hotel, Desert camp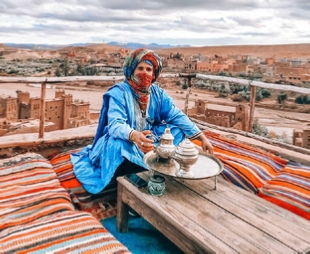 7-DAY MOROCCO BERBER TOUR DEPARTURE MARRAKECH
Tour Departure: Marrakech / Transfers: Private
Duration: 7 Days / Camel Ride: Yes