We create a personalized Morocco Tour itinerary depending on your interests and desires. After getting our first draft of the itinerary, you are free to make changes to your budget, tour itinerary, hotel, and timetable — we are flexible! You can travel as a couple or in a small group of family, friends, or coworkers. Our staff of expert Morocco local tour guides will manage your private tour and ensure that all travel arrangements go as planned.


Email: contact@privatemarrakechtrips.com
WhatsApp: +212 661 24 07 10


Address: Hay El Bahja Nr 637, Marrakech
PRIVATE 1 DAY TRIPS FROM MARRAKECH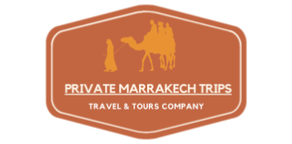 MARRAKECH ACTIVITIES & PRIVATE TRANSFERS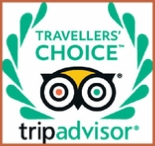 Marrakech Tours
Contact us
Marrakech Day Trips
Private Transfers
Medina Transfers Marrakech 24/7
Day Trip To Casablanca and Rabat
Phone / WhatsApp: +212 661 24 07 10

Email: contact@privatemarrakechtrips.com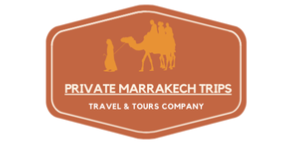 Explore Morocco with your own private English-speaking guide, who is eager to show you around his country. Don't waste time studying the top spots to visit in Morocco. Allow our travel specialists to inspire you! We offer comfortable private Marrakech transfers.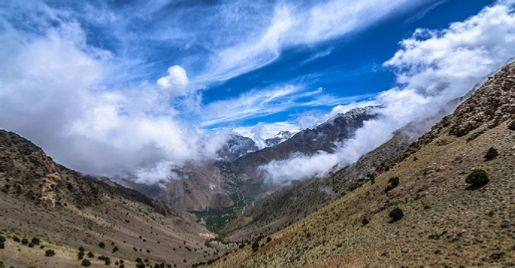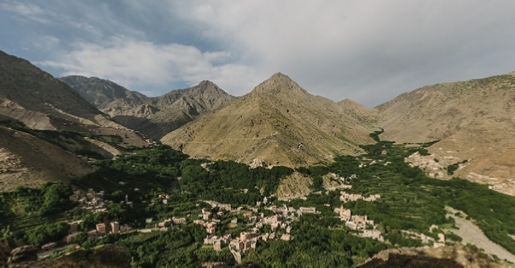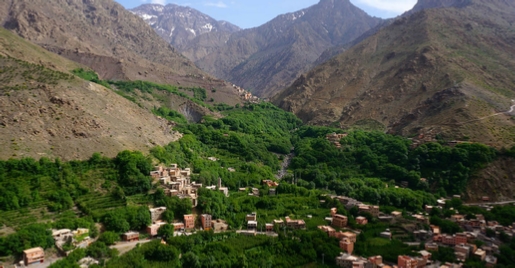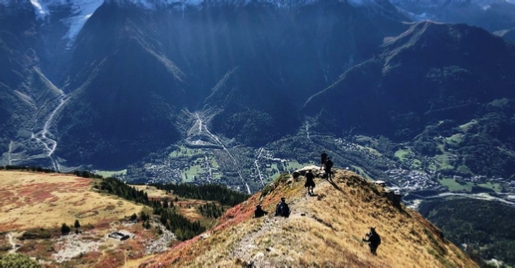 TRAVEL ITINERARY FOR ATLAS MOUNTAINS AND IMLIL DAY TRIP:
Imlil is a little town around 65 km from Marrakech. It is situated at an elevation of 1800 meters above sea level at the foot of the Atlas Mountains. The settlement primarily functions as a hiking base because it is located at the base of Mount Toubkal, North Africa's highest peak at 4167 meters. Imlil is a little settlement in the slopes of Morocco's tallest peak, Toubkal. Because of its unusual location and proximity to various Berber communities, Imlil is a popular starting place for treks and excursions to the summit of Toubkal.
After picking you up at your hotel at 9:00 a.m., we travel to Tahanaout, a little village virtually under the shadow of Toubkal Mountain, and then to the Asni valley, which is surrounded by lush farmland of Mount Toubkal. Arriving in the picturesque Imlil hamlet, which is nestled between such gorgeous gorges where Walnut and Almond trees thrive. Enjoy the magnificent view as you drive through the Berber countryside, passing through lovely towns, citrus plantations, and rose gardens. Experience a two-hour trek in this breathtaking area, meet locals and learn about their traditional way of life, and witness structures dating back to the 16th and 17th centuries. Depending on your preferences, you can stop for lunch at a restaurant or a local residence. Take a camel ride and photograph the snow-capped Atlas Mountains. We'll start heading to Marrakech at 5 p.m. In the evening, your trip concludes at your hotel.
INFO:
An Imlil day excursion from Marrakech is a terrific option if you want to get away from the noise and bustle of the city. Imlil is a beautiful area to get some fresh air, go for tranquil walks, and see the waterfalls. It is unquestionably one of the top day excursions from Marrakech.
ATLAS MOUNTAINS AND IMLIL DAY TRIP FROM MARRAKECH
If you wish to escape the oppressive heat of Marrakech in the summer, a vacation to Imlil is great. You may even spend the night in the cool mountain air because the community has several tiny hotels and attractive riads that will bring you closer to the Berber way of life. The journey also provides a chance to sample Moroccan rural cuisine. Imlil, at 1800 m above sea level, so provides a high mountain setting. Hikers come here with the intention of ascending Toubkal (they spend a night or two in intermediate shelter). It does not necessitate considerable difficulty, but it does necessitate a specific physical form.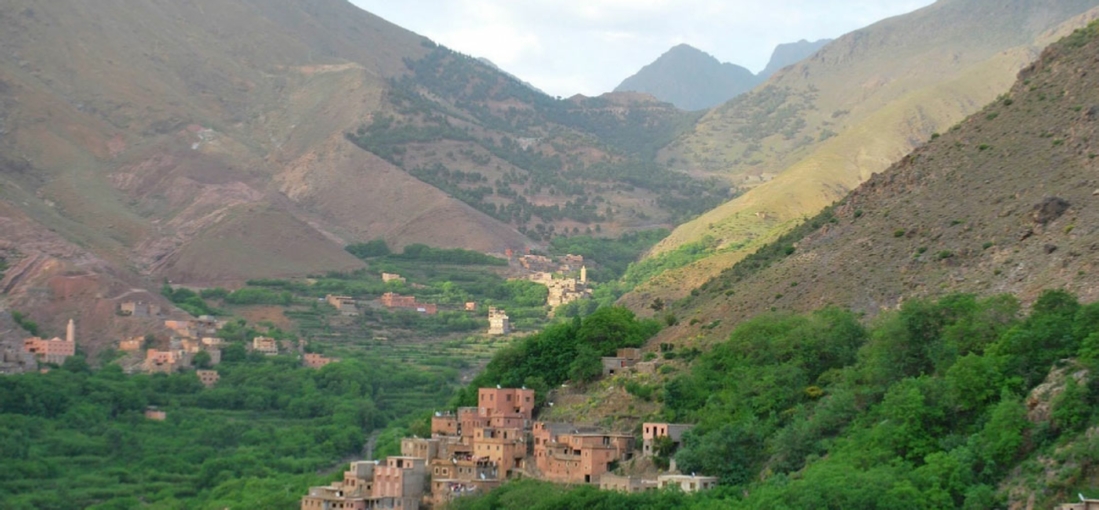 Price Quote
ATLAS MOUNTAINS AND IMLIL DAY TRIP FROM MARRAKECH

Experienced driver/guide, private travel in A/C car.
Pick-up and drop-off at your hotel.
Local guide in Imlil.
Free time to see the sights, breaks for photos.
Customized and adaptable stops during the day trip.


Lunch , Soft drinks, Personal expenses, Entrance fees, Airline tickets to / from Morocco, Tips.


Let us know how many people traveling with you, your travel dates (approx.) We send you back price quote with best available option.


TOP PHOTOS FOR GUIDED ATLAS MOUNTAINS AND IMLIL DAY TRIP:
INCLUSIONS / EXCLUSIONS / TRAVEL MAP FOR ATLAS MOUNTAINS AND IMLIL DAY TRIP
Contact us



Private Excursion: with A/C vehicle.
Departure: from your hotel.
MARRAKECH DAY TRIP HIGHLIGHTS

Guide: English / French speaking.




MARRAKECH DAY TRIP SUMMARY

Privately guided excursion.
Family friendly excursion.
Excursion to the Atlas Mountains.
4x4 day trip from Marrakech.




Luxury transfer vehicles: On request.
Full Day Trip with best rate.
Top-rated transport options.
Marrakech Private Day Tour.






RESERVATION FOR PRIVATE DAY TRIP FROM MARRAKECH TO IMLIL