We create a personalized Morocco Tour itinerary depending on your interests and desires. After getting our first draft of the itinerary, you are free to make changes to your budget, tour itinerary, hotel, and timetable — we are flexible! You can travel as a couple or in a small group of family, friends, or coworkers. Our staff of expert Morocco local tour guides will manage your private tour and ensure that all travel arrangements go as planned.


Email: contact@privatemarrakechtrips.com
WhatsApp: +212 661 24 07 10


Address: Hay El Bahja Nr 637, Marrakech
PRIVATE 1 DAY TRIPS FROM MARRAKECH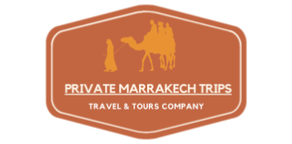 MARRAKECH ACTIVITIES & PRIVATE TRANSFERS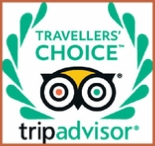 Marrakech Tours
Contact us
Marrakech Day Trips
Private Transfers
Medina Transfers Marrakech 24/7
Day Trip To Casablanca and Rabat
Phone / WhatsApp: +212 661 24 07 10

Email: contact@privatemarrakechtrips.com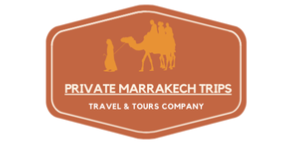 Explore Morocco with your own private English-speaking guide, who is eager to show you around his country. Don't waste time studying the top spots to visit in Morocco. Allow our travel specialists to inspire you! We offer comfortable private Marrakech transfers.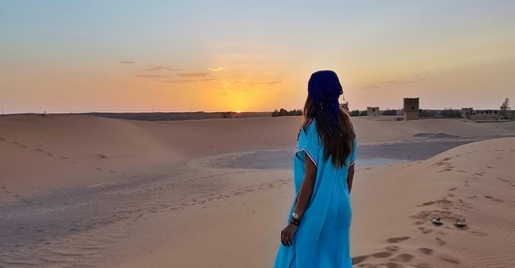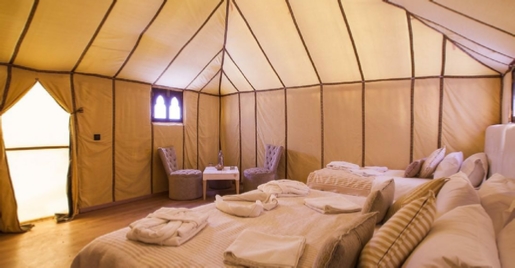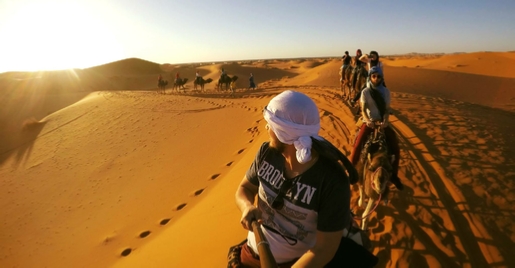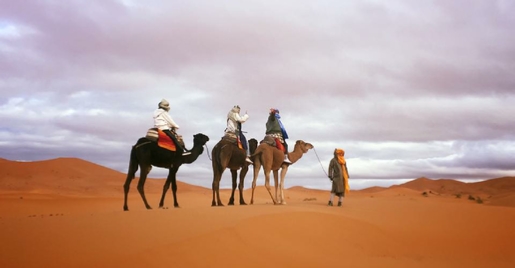 TRAVEL ITINERARY FOR DESERT TOUR FROM AGADIR:
DAY 1: AGADIR - TALIOUIN - KASBAH AIT BENHADOU - OUARZAZAZTE
This tour departure Agadir , available every day, including private transfers, organised by Private Marrakech Trips. Departure at 8 a.m. to the south of Morocco through the Kasbah Benhadou, passing by the capital Safran Taliouine; coffee break on the route before arriving in Taznakhte, the Moroccan carpet capital. Lunch on site, followed by a visit to the Kasbah Ait Benhadou, a Unesco World Heritage Site, in the afternoon, departure to Ouarzazate; where we will visit the Cinema studio if you choose to join your hotel. Dinner and an overnight stay
DAY 2: OUARZAZATE - AGDZ - ZAGORA - MHAMID - ERG CHEGAGA
Departure for the vast Moroccan desert and the Erg Chegaga through the Tizi-N-Tifntit pass (1760m), then on to Agdz, with a panoramic view of the Draa Valley. Drive up the Draa Valley to the town of Afraa, stopping at Tamgroute to see the Koranic library, the subterranean Kasbah, and the pottery. Finally, we'll continue on our adventure into the desert. Mhamid has arrived. Lunch on the site, then continue in the afternoon for Erg Chegaga, crossing Erg Hamada de Draa and seeing the sacred oasis before joining the Chegaga dunes. Dinner and stay amid the Erg Chegaga dunes at the desert camp.
DAY 3: ERG CHEGAGA - LAKE IRIQUI - LMADWAR DESERT - FOUM ZGUID - TATA
After breakfast, start for Tata along the classic Paris-Dakar route and the dried lake of Iriqui, followed by a breathtaking view of the Moroccan desert of Colorado, "Lmadwar," before arriving at Foum Zguid. Then go to Tata via the Aguinane oasis, where you will spend the night in a hotel or a riad in the heart of the Berber city of Tata.
DAY 4: TATA - IGHRM - ANTI ATLAS - OASIS TIOUT - AGADIR
After breakfast, travel for Agadir through the Tiout d'Ighrm oasis and the anti-atlas, taking in the splendor of the countryside. Lunch at a small eatery in Tioute's oasis. After lunch, we will continue our tour to Taroudant, sometimes known as "Little Marrakech," and explore the city before continuing our journey to Agadir in the afternoon. End of Agadir Tour.
INFO:
If this itinerary does not meet your needs, we are willing to design a bespoke Agadir tour for you based on the number of days you require, your budget, and your preferred lodging. Please contact us at any time for more information and specifics about your customized Agadir vacation.
TOUR DEPARTURE AGADIR: 4-DAY GUIDED SAHARA DESERT TOUR
Explore the High Atlas Berber settlements and the stunning kasbahs of Western Morocco. Meet the inhabitants and learn about their way of life; ride a camel through the Erg Chegaga Dunes and sleep under the stars in a desert tent; visit Tiznite argan and silver cooperatives; and tour Taroudante's ancient town.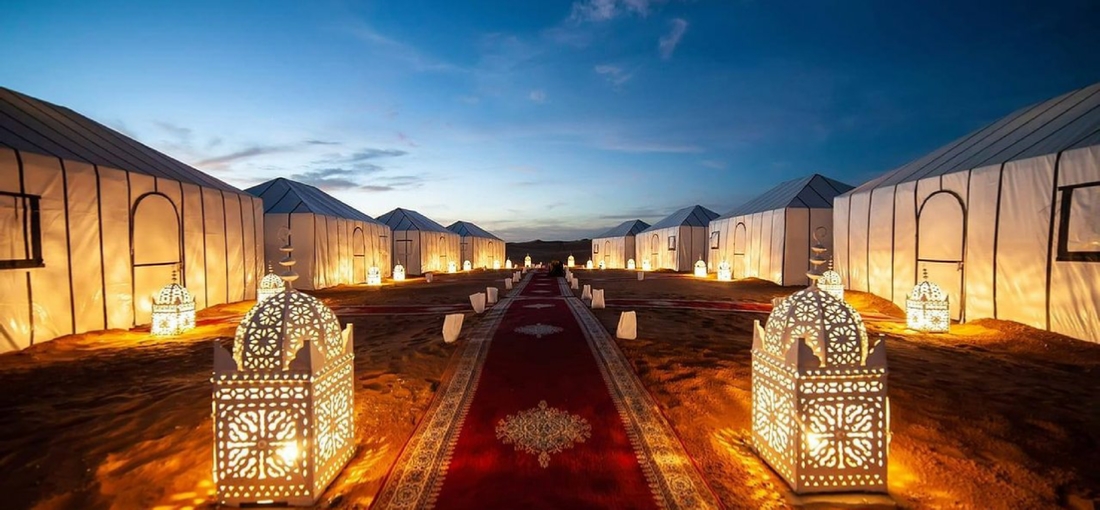 Price Quote
4-DAY GUIDED SAHARA DESERT TOUR FROM AGADIR

Experienced driver/guide, private travel in A/C car.
Pick-up and drop-off at your hotel in Agadir.
Camel ride to Sahara desert to reach our camp.
Breakfasts, dinners are provided.
Customized/adaptable stops during the tour.


Lunches , Drinks, Personal expenses, Entrance fees, Airline tickets to and from Morocco, Tips.


Tell us how many people will be going with you, approximate tour dates, accommodation you require (standard/luxury). We respond with a pricing quotation asap.


TOP PHOTOS FOR GUIDED TOUR FROM AGADIR:
INCLUSIONS / EXCLUSIONS / TRAVEL MAP FOR SAHARA TOUR FROM AGADIR
Contact us



Private Tour: with A/C vehicle.
Accommodation: Sahara camp.

Driver / Guide: English / French.





Explore Sahara desert in Morocco.
Night in Sahara desert camp.
Travel through Atlas mountains.




Special requirements: Tell us.
Travel with children: Available.






RESERVATION FOR TOUR DEPARTURE AGADIR 4-DAY DESERT TOUR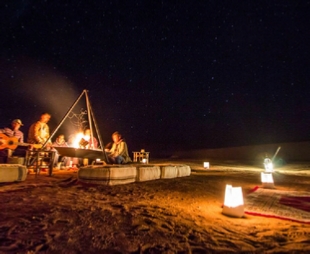 3-DAY ERG CHEGAGA DESERT TOUR DEPARTURE AGADIR
Tour Departure: Agadir / Transfers: Private
Duration: 3 Days / Camel Trek: Yes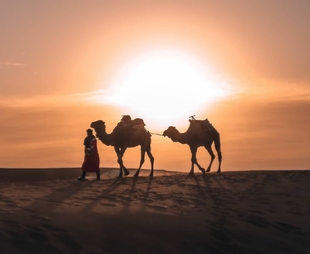 4-DAY MOROCCO ATLANTIC COAST TOUR DEPARTURE AGADIR
Tour Departure: Agadir / Transfers: Private
Duration: 3 Days / Camel Trek: Yes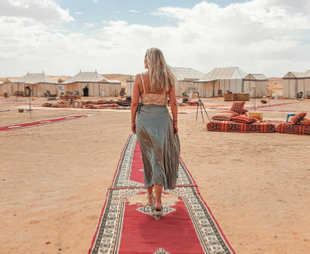 4-DAY GUIDED SAHARA DESERT TOUR DEPARTURE AGADIR
Tour Departure: Agadir / Transfers: Private
Duration: 3 Days / Camel Trek: Yes







SAHARA DESERT TOURS FROM AGADIR IN 2023
Personal Agadir tours can be arranged with Agadir Local Experts. Enjoy Morocco's largest choice of multi-day trips right at your fingertips.