We create a personalized Morocco Tour itinerary depending on your interests and desires. After getting our first draft of the itinerary, you are free to make changes to your budget, tour itinerary, hotel, and timetable — we are flexible! You can travel as a couple or in a small group of family, friends, or coworkers. Our staff of expert Morocco local tour guides will manage your private tour and ensure that all travel arrangements go as planned.


Email: contact@privatemarrakechtrips.com
WhatsApp: +212 661 24 07 10


Address: Hay El Bahja Nr 637, Marrakech
PRIVATE 1 DAY TRIPS FROM MARRAKECH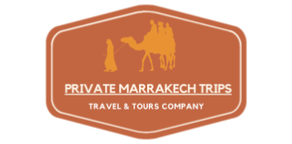 MARRAKECH ACTIVITIES & PRIVATE TRANSFERS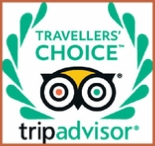 Marrakech Tours
Contact us
Marrakech Day Trips
Private Transfers
Medina Transfers Marrakech 24/7
Day Trip To Casablanca and Rabat
Phone / WhatsApp: +212 661 24 07 10

Email: contact@privatemarrakechtrips.com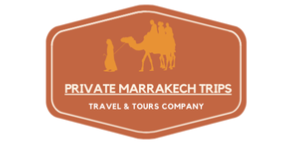 Explore Morocco with your own private English-speaking guide, who is eager to show you around his country. Don't waste time studying the top spots to visit in Morocco. Allow our travel specialists to inspire you! We offer comfortable private Marrakech transfers.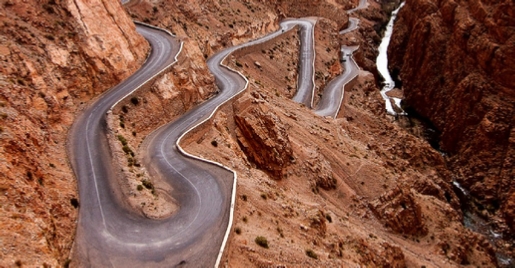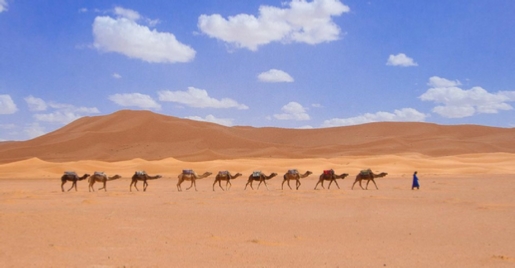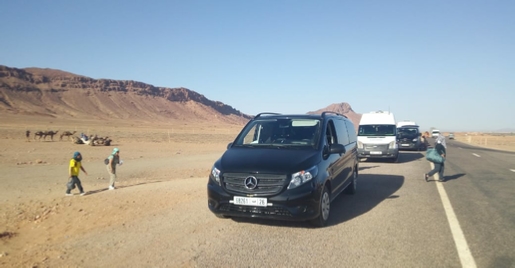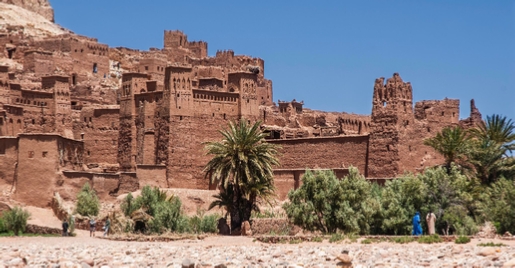 TRAVEL ITINERARY FOR MARRAKECH TO MERZOUGA 3-DAY DESERT SAFARI TOUR:
DAY 1: MARRAKECH - ATLAS MOUNTAINS - OUARZAZATE - DADES GORGES
This tour departure Marrakech , available every day, including private transfers, organised by Private Marrakech Trips. The first day of your three-day journey from Marrakech to Merzouga will begin with a hotel pickup. We can pick you up from your hotel or riad. Our tour will begin with a stop at Ait Ben Haddou Kasbah. Tizi-N-Tichka, which straddles the High Atlas Mountains, will be the first destination. It is also one of Morocco's most popular tourist destinations. Tizi-N-Tichka is a must-see route between Marrakech and Ouarzazate that comprises of a succession of minor curves with a maximum height of 2,300 meters. Following that, we will take you to the Kasbah of Ait Ben Haddou, one of the world's oldest constructions.
The Kasbah is presently designated as a Unesco World Heritage Site. We'll take a break for lunch there. The expedition will then proceed to Touarirt's Kasbah. It is centrally placed in Ouarzazate. Following that, we'll head to Dades Valley, a lovely palm tree oasis with a lengthy river and high mountains that's well worth a visit. Then you spend the night at one of the valley's modest hotels.
DAY 2: DADES GORGES - TOUDRA GORGES - TINJDAD - TOUROUG - ERFOUD - MERZOUGA
After a traditional Moroccan breakfast, we will begin our three-day trek from Marrakech through the Moroccan desert of Merzouga to Tinghir. Todgha Gorges, near Tinghir, are an extraordinary mix of tall stone cliffs and a little gorge around 10 meters wide. As a result, we'll go to Merzouga through a route flanked by villages until we reach Erfoud and Rissani. You'll feel as if you've only just began your adventure into the desert, and we'll transport you immediately to Merzouga, a renowned tourist destination, where your first experience will be camel rides into the golden dunes. The experience will be breathtaking and breathtaking. We will then accompany you to witness the sunset. The sunset gets breathtaking as the sun sinks into the dunes. You'll enjoy stargazing at night while listening to Tuareg music. You sleep in a desert tent for the night.
DAY 3: MERZOUGA - RISSANI - ALNIF - TAZARINE - NKOUB - MARRAKECH
On the final day of our three-day adventure from Marrakech to Merzouga, you'll need to get up early to view the stunning sunrise before showering and having a delicious breakfast at the camp. We'll take you back to Marrakech through Alnif, a Berber village known for its traditional wedding practices and cultural diversity. The drive will continue till we arrive in Tazarin, the last stop before landing in Marrakech. This tiny desert village also acts as a sanctuary for palm trees. It is also well-known for henna production. Then, in the afternoon, we'll return you to Marrakech. We will drop you off at your accommodation, capping up our three-day tour from Marrakech to Merzouga desert.
INFO:
We provide tailor-made trips from Marrakech to the Sahara desert, which include camel rides with local guides. We may customize this journey to meet your unique needs, budget, and travel objectives.
DESERT TOUR FROM MARRAKECH TO MERZOUGA 3-DAYS
You will trek to the world heritage site of Kasbah Ait Benhaddou after crossing the High Atlas Mountains through the Tizi Ntichka pass. Travel through picturesque Berber towns and across the Atlas Mountains. Now is the time to reserve your camel ride and glamping.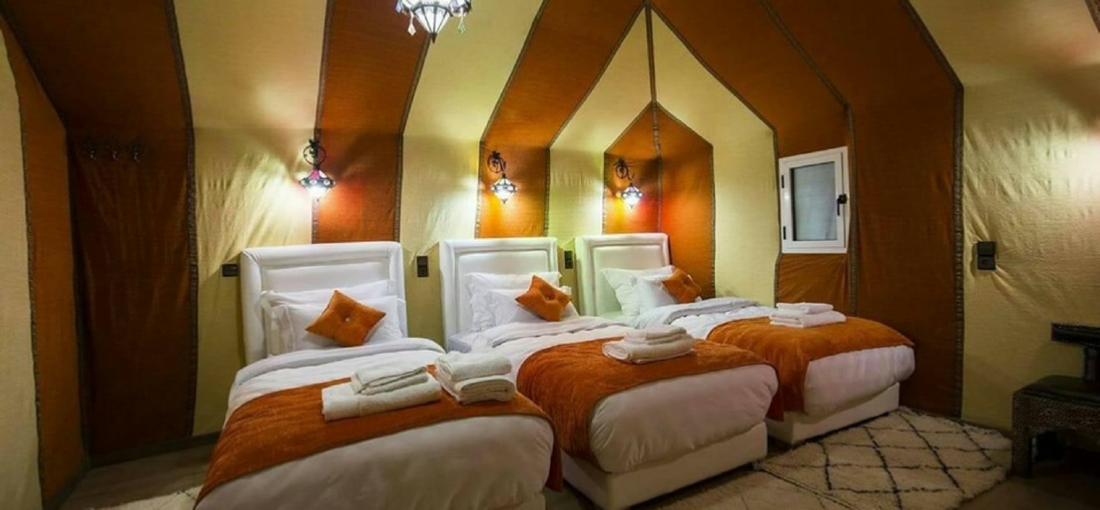 Price Quote
DESERT TOUR FROM MARRAKECH 3-DAYS: PRIVATE TOUR TO MERZOUGA

Experienced driver/guide, private travel in A/C car.
Pick-up and drop-off at your hotel.
Camel ride to Merzouga. Night in riads, desert camp.
Breakfast and dinner are provided.
Customized/adaptable stops during the tour.


Lunches , Drinks, Personal expenses, Entrance fees, Airline tickets to and from Morocco, Tips.


Let us know how many people will be going with you, your approximate tour dates, type of accommodation you require (standard/luxury). We respond with a pricing quotation asap.


TOP PHOTOS FOR GUIDED 3 DAYS TOUR FROM MARRAKECH TO MERZOUGA DESERT:
INCLUSIONS / EXCLUSIONS / TRAVEL MAP FOR 3 DAYS TOUR FROM MARRAKECH TO MERZOUGA DESERT
Contact us



Private Tour: with A/C vehicle.
Accommodation: Desert camp.
MARRAKECH TOUR HIGHLIGHTS

Driver / Guide: English / French.





Explore Ait Benhaddou Kasbah.
Visit Ouarzazate film studios.
Camel ride in Merzouga desert.
Night in Sahara desert camp.
Travel through High Atlas mountains.




Special requirements: Tell us.
Travel with children: Available.






RESERVATION FOR MERZOUGA DESERT TOUR FROM MARRAKECH 3-DAYS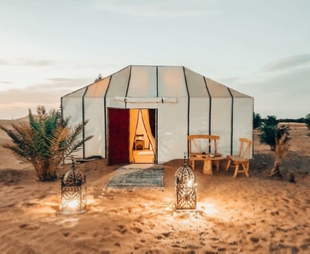 2-DAY TOUR TO ZAGORA DESERT DEPARTURE MARRAKECH
Tour Departure: Marrakech / Transfers: Private
Duration: 2 Days / Camel Ride: Yes

Overnights: riad, hotel, Desert camp


3-DAY TOUR TO MERZOUGA DESERT DEPARTURE MARRAKECH
Tour Departure: Marrakech / Transfers: Private
Duration: 3 Days / Camel Ride: Yes

Overnights: riad, hotel, Desert camp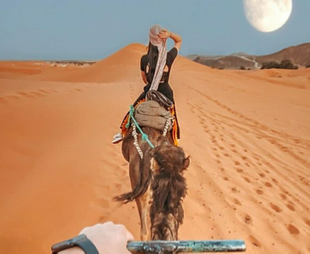 3-DAY TOUR TO ERG CHEGAGA DESERT DEPARTURE MARRAKECH
Tour Departure: Marrakech / Transfers: Private
Duration: 3 Days / Camel Ride: Yes







SAHARA DESERT TOURS FROM MARRAKECH IN 2023
How to make the most of your time in Morocco? From Marrakech, take a guided sightseeing tour, activity, or outdoor adventure. Make the most of your stay by following the advice of a knowledgeable local guide.

Overnights: riad, hotel, Desert camp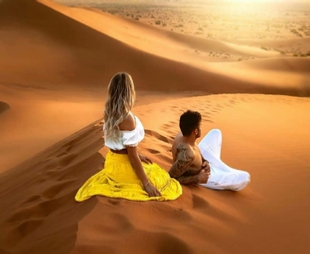 4-DAY TOUR TO CHEGAGA DESERT DEPARTURE MARRAKECH
Tour Departure: Marrakech / Transfers: Private
Duration: 4 Days / Camel Ride: Yes

Overnights: riad, hotel, Desert camp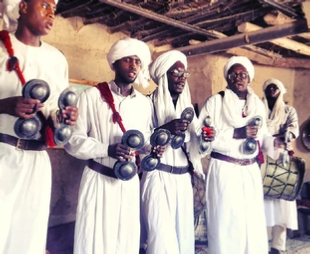 4-DAY MOROCCO TOUR TO MERZOUGA DESERT
Tour Departure: Marrakech / Transfers: Private
Duration: 4 Days / Camel Ride: Yes

Overnights: riad, hotel, Desert camp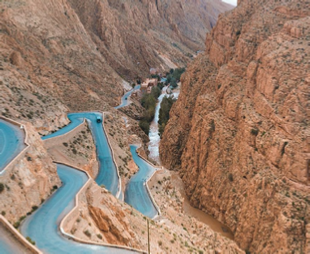 5-DAY SOUTH MOROCCO DESERT TOUR DEPARTURE MARRAKECH
Tour Departure: Marrakech / Transfers: Private
Duration: 5 Days / Camel Ride: Yes







Overnights: riad, hotel, Desert camp


6-DAY MOROCCO KASBAH TOUR DEPARTURE MARRAKECH
Tour Departure: Marrakech / Transfers: Private
Duration: 6 Days / Camel Ride: Yes

Overnights: riad, hotel, Desert camp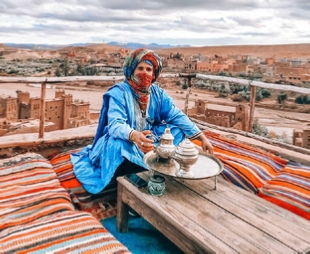 7-DAY MOROCCO BERBER TOUR DEPARTURE MARRAKECH
Tour Departure: Marrakech / Transfers: Private
Duration: 7 Days / Camel Ride: Yes