We create a personalized Morocco Tour itinerary depending on your interests and desires. After getting our first draft of the itinerary, you are free to make changes to your budget, tour itinerary, hotel, and timetable — we are flexible! You can travel as a couple or in a small group of family, friends, or coworkers. Our staff of expert Morocco local tour guides will manage your private tour and ensure that all travel arrangements go as planned.


Email: contact@privatemarrakechtrips.com
WhatsApp: +212 661 24 07 10


Address: Hay El Bahja Nr 637, Marrakech
PRIVATE 1 DAY TRIPS FROM MARRAKECH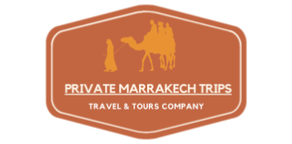 MARRAKECH ACTIVITIES & PRIVATE TRANSFERS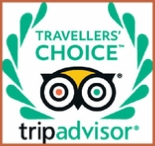 Marrakech Tours
Contact us
Marrakech Day Trips
Private Transfers
Medina Transfers Marrakech 24/7
Day Trip To Casablanca and Rabat
Phone / WhatsApp: +212 661 24 07 10

Email: contact@privatemarrakechtrips.com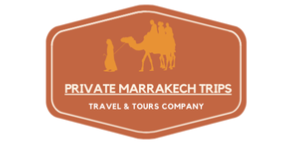 Explore Morocco with your own private English-speaking guide, who is eager to show you around his country. Don't waste time studying the top spots to visit in Morocco. Allow our travel specialists to inspire you! We offer comfortable private Marrakech transfers.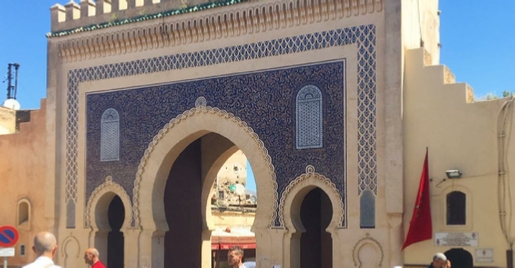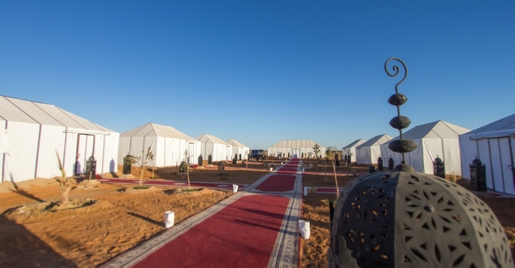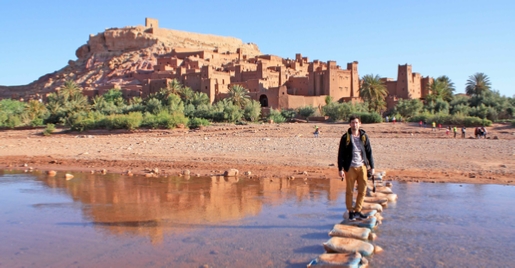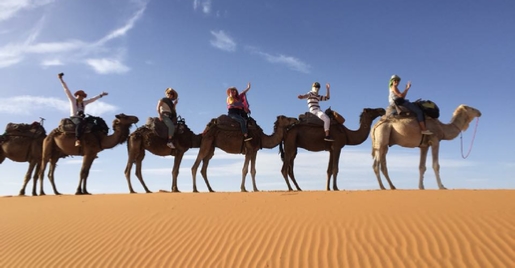 TRAVEL ITINERARY FOR TOUR FROM CASABLANCA IN MOROCCO:
DAY 1: CASABLANCA - RABAT - MEKNES - FES
This tour departure Casablanca , available every day, including private transfers, organised by Private Marrakech Trips. Meet & greet upon arrival in the hotel, then head to the city center where you may visit the impressive Hassan II Mosque, we will drive directly to Rabat through the highway). You will explore the Moroccan administrative & official capital of Rabat. Start your tour from the Oudayas Kasbah (fortress) offering panoramic views over the ever-flowing Bou Regreg River, Sale & the Atlantic Ocean. You will take pictures of the Hassan Tower, which is the landmark of Rabat as it can be seen from different directions. Later, you will take the highway to the city of Meknes, which was founded by the late Sultan Moulay Ismail in the 17th century. After lunch, you will continue on the track to the Roman Ruins of Volubilis where you can have a guided walking tour so that you can learn about the Roman Civilization in Morocco. After that, you will drive to Fes, which is the final destination for today's expedition. Overnight accommodation in riad.
DAY 2: EXPLORE FES
Today, you will spend the first half-day exploring the highlights of Fes with a local tour guide who knows the hidden secrets of this mysterious city. Drive uphill where you can enjoy the panoramic view of the Fes el-Bali (Oldest Fes) learning about the rich history of the city and why it has acquired such status as the spiritual and cultural capital of Morocco.
You will get into the heart of the Fes el-Bali, which is listed by Unesco as a World Heritage Site and is the largest car-free district in the world. Pass-by Islamic Schools including the famous Quarwyin University, which is the oldest university in the world. Visit Museums & Funduks without missing the Chouara Tanneries where the best quality of leather is being made using traditional methods. After lunch, we discover other sites in medina, free program afternoon. Overnight accommodation in hotel.
DAY 3: FES - MIDELT - ZIZ VALLEY - ERFOUD - MERZOUGA DESERT
After having breakfast in your hotel/riad in Fes we travel towards Midelt. After lunch, you will drive south to the city of Midelt through the charming city of Ifran. Have another stop in the lush and Unesco preserved cedar forest of the Middle Atlas that hosts a colony of the endangered Barbary Macaques. You will continue on the track further south to the Sahara Desert of Erg Chebbi. You will cross the spectacular High-Atlas Mountains with its snaky road offering breathtaking views. Have another break in the palm-valley of Ziz offering panoramic views. You will then arrive in the Sahara Desert of Erg Chebbi through Erfoud. Have your camel ride experience in the sand dunes while enjoying the breathtaking views of the sunset. Have your dinner in the camp's restaurant or under the stars.
DAY 4: MERZOUGA DESERT - TODRA GORGES - DADES VALLEY
Early wake up in the morning, climb the sand dune up to enjoy the miraculous view of the sunrise. After breakfast and after taking a refreshing shower, you will head west through the city of Erfoud where you can include a visit to the fossils factory. You will then stretch your legs in the Todra Gorges (Canyon), this impressive canyon with its high cliffs that have been attracting mountain climbers from all over the world. Continue on the track to the Dades Valley where we will spend our fifth night. Overnight accommodation in riad with dinner & breakfast.
DAY 5: DADES VALLEY - OUARZAZATE - AIT BENHADDOU - MARRAKECH
After having breakfast you will resume your journey to Marrakech with a nice drive in the lush valley of Roses. We will include a short break for you to learn about the products that range from perfumes, rose-water, cosmetics, and much more, then cross the city of Ouarzazate (Hollywood of Africa) where we might include a visit to the Atlas Film Studios. Later, you will explore the dramatic Village of Ait Benhaddou, which consists of many Kasbahs with its high-walls, tiny windows, and doors. It is listed by Unesco as World Heritage Site and it goes back to the 11th century with its strategic position in the former caravan route that used to connect Marrakech to the Sahara. After lunch, you will drive over the Tizi n'Tichka Pass (2260 m) before reaching Marrakech in the late afternoon.
INFO:
Please contact us for a quote on this thorough tour schedule for private Casablanca travel with qualified local guides. We provide private escorted tours from Casablanca to Merzouga in the Moroccan desert, including hotel pickup.
CASABLANCA 5-DAY MOROCCO IMPERIAL CITIES TOUR
We provide private Morocco tours departing from Casablanca. We will meet you at the airport and transport you to Casablanca, then to Rabat. Morocco trip that is both authentic and intimate. Explore Merzouga on a tour from Casablanca that includes a Sahara camel ride.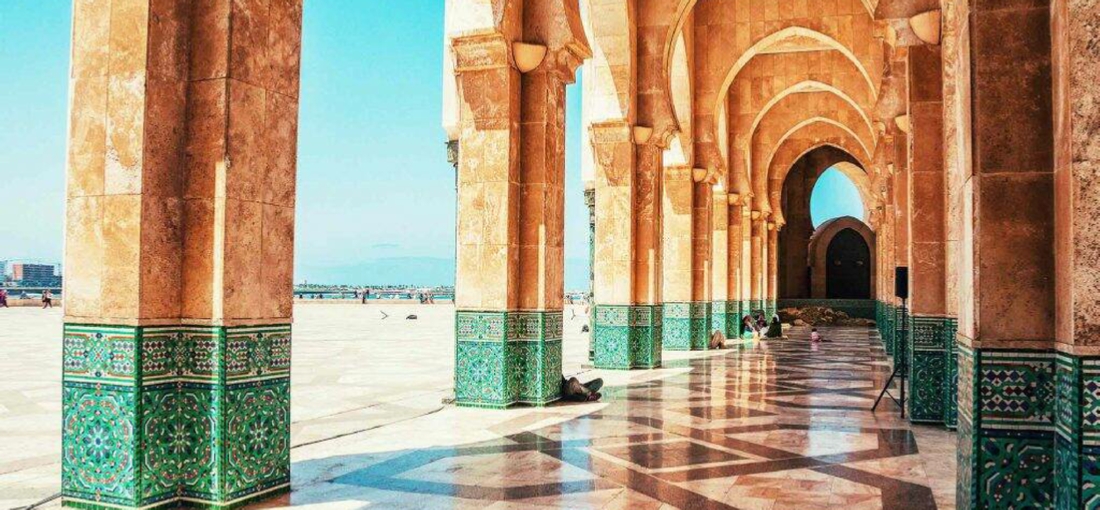 Price Quote
CASABLANCA 5-DAY MOROCCO IMPERIAL CITIES AND SAHARA TOUR

Experienced driver/guide, private travel in A/C car.
Pick-up and drop-off at your hotel.
Camel ride to Sahara desert camp.
Breakfast and dinner are provided.
Free time to see the sights, breaks for photos.
Customized/adaptable stops during the tour.


Lunches , Drinks, Personal expenses, Entrance fees, Airline tickets to and from Morocco, Tips.


Let us know how many people will be going with you, your approximate tour dates, type of accommodation you require (standard/luxury). We respond with a pricing quotation asap.


TOP PHOTOS FOR PRIVATE TOUR FROM CASABLANCA:
INCLUSIONS / EXCLUSIONS / TRAVEL MAP FOR CASABLANCA SAHARA TOUR
Contact us



Private Tour: with A/C vehicle.
Accommodation: Desert camp.
CASABLANCA TOUR HIGHLIGHTS

Driver / Guide: English / French.





Explore North & South Morocco.
Discover Merzouga desert.
Camel ride in Sahara dunes.
Night in Erg Chebbi desert camp.
Travel through Fes to Marrakech.




Special requirements: Tell us.
Travel with children: Available.






RESERVATION FOR DESERT TOUR FROM CASABLANCA 5-DAYS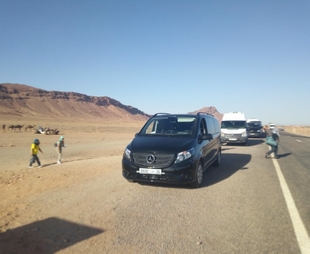 5-DAY MOROCCO IMPERIAL CITIES TOUR DEPARTURE CASABLANCA
Tour Departure: Casablanca
Duration: 5 Days / Camel Ride: Yes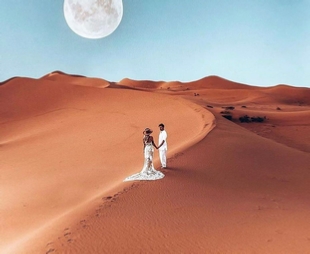 7-DAY MERZOUGA SAHARA DESERT TOUR DEPARTURE CASABLANCA
Tour Departure: Casablanca
Duration: 7 Days / Camel Ride: Yes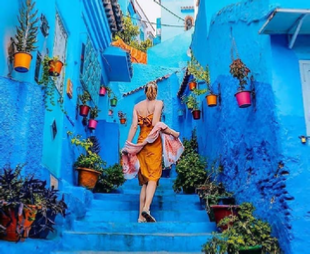 12-DAYS AROUND MOROCCO TOUR DEPARTURE CASABLANCA
Tour Departure: Casablanca
Duration: 12 Days / Camel Ride: Yes







PRIVATE TOURS FROM CASABLANCA IN 2023
We offer the best private tours & guides for individuals & groups within our Tours from Casablanca. Discover the highlights, and our local guides will help you uncover a more unique, personal experience.