OUZOUD WATERFALLS PRIVATE DAY TRIP FROM MARRAKECH
Enjoy a full-day excursion from Marrakech to the Ouzoud Waterfalls. See the cascades and the natural beauty of the region, as well as the traditional Berber communities. A full-day private excursion from Marrakech to Ouzoud Falls takes you through the stunning environment of Morocco's Atlas Mountains. You'll have the freedom to enjoy the day at your own speed, with plenty of time to wander along a lovely river valley and eat lunch on the water's edge.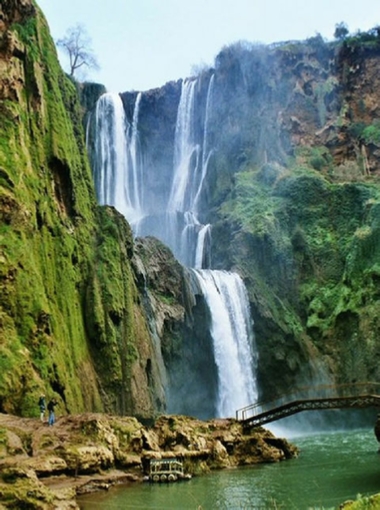 PRIVATE DAY TRIP FROM MARRAKECH TO OUZOUD WATERFALLS
Price Quote

Private Excursion: with A/C vehicle.
Departure: from your hotel.
Guide: English / French speaking.




MARRAKECH DAY TRIP SUMMARY


MARRAKECH DAY TRIP HIGHLIGHTS

Privately guided excursion.
Family friendly excursion.
Visit the highest fall in Morocco.





Luxury transfer vehicles: On request.
Full Day Trip with best rate.
You'll meet and greet the monkeys.
Top-rated transport options.
Marrakech Private Day Tour.





TRAVEL ITINERARY FOR PRIVATE DAY TRIP FROM MARRAKECH TO OUZOUD WATERFALLS:
Nature provides magnificent wonders that cannot be found anywhere else. This is what you will think after spending a beautiful day at the Ouzoud Falls. Our private excursion will begin with a pick-up from your hotel or riad, followed by transportation to our location. Along the route, we will admire the scenery that the Atlas Mountains have to offer, going through small communities with unique lifestyles owing to their location. Ee will select one of many pathways to visit the cascades. Despite the fact that the water is quite cold, the most daring swimmers will swim inside the crystalline water of the river. Once reaching the foot of the waterfalls, we'll observe boats getting as near to them as possible. We'll return to Marrakech in the afternoon.
You will have lunch at one of the most exquisite restaurants in Ouzoud, surrounded by lime trees, where you will be able to savor Moroccan delicacies and freshly squeezed orange juice, at one of the numerous cafés placed in the terraces distributed all around the falls. A short hike will get you to the top of the falls, where you can view some modest and continually operating mills.
INFO:
Red cliffs, oleander, and doves beautify the surrounding area. If you're lucky, you could see a couple monkeys riding high in the trees. Walking and trekking enthusiasts may visit the region at any time of year.
Contact us
INCLUSIONS / EXCLUSIONS / TRAVEL MAP FOR PRIVATE DAY TRIP FROM MARRAKECH TO OUZOUD WATERFALLS

Experienced driver/guide, private travel in A/C car.
Pick-up and drop-off at your hotel.
Local guide in Ouazoud waterfalls.
Free time to see the sights, breaks for photos.
Customized and adaptable stops during the day trip.


Lunch , Soft drinks, Personal expenses, Entrance fees, Airline tickets to / from Morocco, Tips.


Let us know how many people traveling with you, your travel dates (approx.) We send you back price quote with best available option.


TOP PHOTOS FOR GUIDED & PRIVATE DAY TRIP TO OUZOUD WATERFALLS: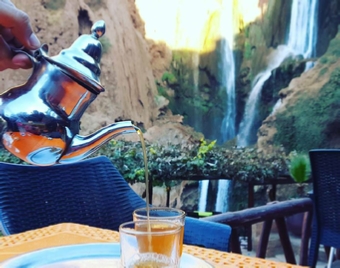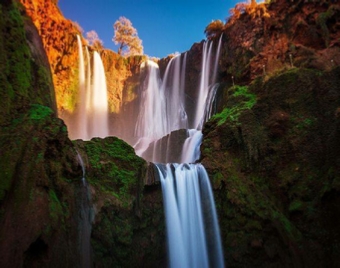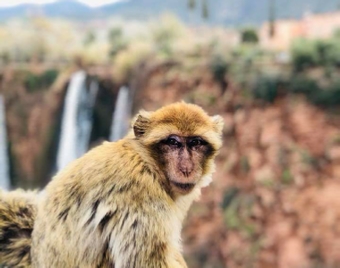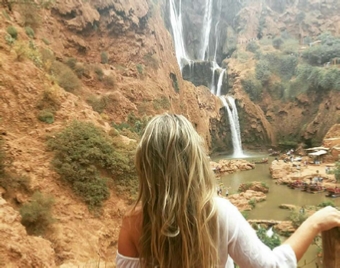 RESERVATION FOR PRIVATE DAY TRIP FROM MARRAKECH TO OUZOUD WATERFALLS
PRIVATE 1 DAY TRIPS FROM MARRAKECH
MARRAKECH ACTIVITIES & PRIVATE TRANSFERS
We create a personalized Morocco Tour itinerary depending on your interests and desires. After getting our first draft of the itinerary, you are free to make changes to your budget, tour itinerary, hotel, and timetable — we are flexible! You can travel as a couple or in a small group of family, friends, or coworkers. Our staff of expert Morocco local tour guides will manage your private tour and ensure that all travel arrangements go as planned.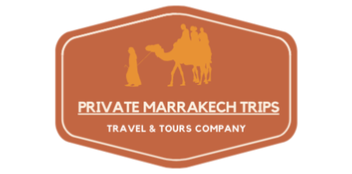 Email: contact@privatemarrakechtrips.com
WhatsApp: +212 661 24 07 10
Address: Hay El Bahja Nr 637, Marrakech
Contact us



Marrakech Tours
Marrakech Day Trips
Private Transfers
Medina Transfers Marrakech 24/7
Day Trip To Casablanca and Rabat
Explore Morocco with your own private English-speaking guide, who is eager to show you around his country. Don't waste time studying the top spots to visit in Morocco. Allow our travel specialists to inspire you! We offer comfortable private Marrakech transfers.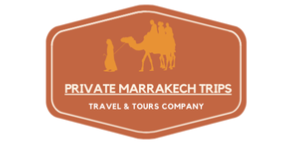 Phone / WhatsApp: +212 661 24 07 10

Email: contact@privatemarrakechtrips.com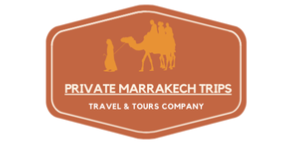 Take a half-day camel ride, go ballooning, or go on an adventure Agafay day trip from Marrakech. We also arrange day trips to the Atlas Mountains from Marrakech. Get your Ouzoud Waterfalls Private Day Trip.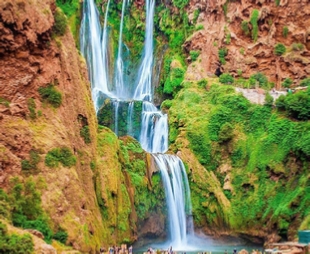 MARRAKECH DAY EXCURSION TO OUZOUD WATERFALLS
Departure: your hotel in Marrakech
Transfers: Private in 4WD / Minibus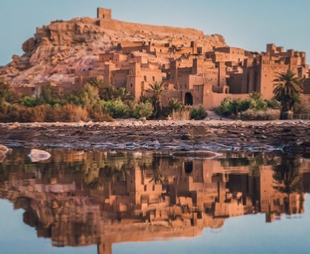 MARRAKECH DAY EXCURSION TO AIT BENHADDOU
Departure: your hotel in Marrakech
Transfers: Private in 4WD / Minibus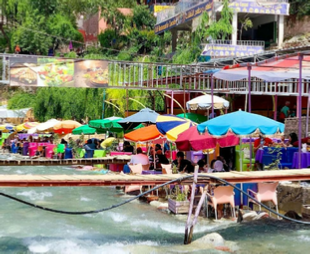 MARRAKECH DAY EXCURSION TO OURIKA VALLEY
Departure: your hotel in Marrakech
Transfers: Private in 4WD / Minibus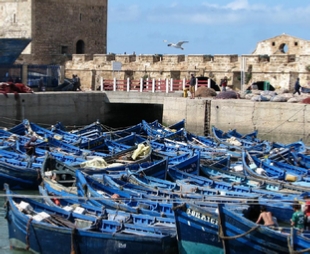 MARRAKECH DAY EXCURSION TO ESSAOUIRA
Departure: your hotel in Marrakech
Transfers: Private in 4WD / Minibus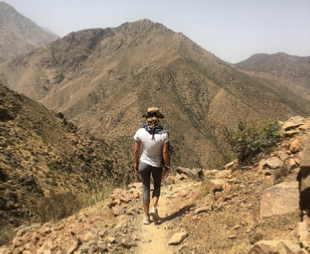 MARRAKECH ATLAS DAY EXCURSION TO IMLIL
Departure: your hotel in Marrakech
Transfers: Private in 4WD / Minibus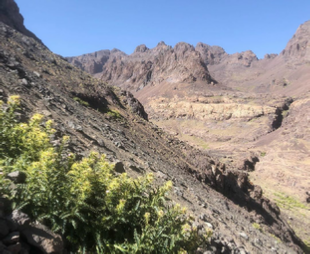 MARRAKECH ATLAS DAY EXCURSION TO 3 VALLEYS
Departure: your hotel in Marrakech
Transfers: Private in 4WD / Minibus