MARRAKECH MAJORELLE EXCURSION WITH PRIVATE TRANSFERS
Do you enjoy strolling through gorgeous gardens? The Jardin Majorelle is Marrakech's most famous garden. After settling in the red soil fields of Marrakesh in the 1920s, artist Jacques Majorelle fell in love with the exotic botany of Morocco.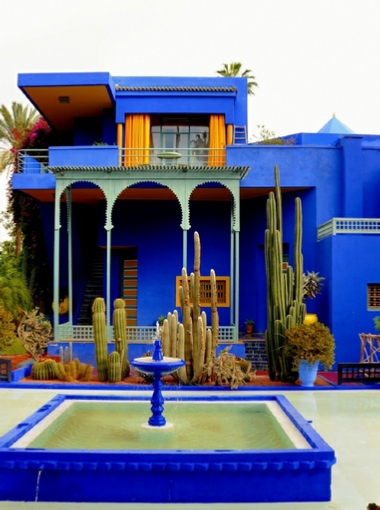 MARRAKECH MAJORELLE GARDENS IN GUIDED EXCURSION
Price Quote

Private Transfer: from your hotel.
Guide speaking: English / French.
Opening hours: 11 am - 4.30 pm




MARRAKECH ACTIVITY SUMMARY


MARRAKECH ACTIVITY HIGHLIGHTS

One of the best Marrakech activities.
Explore best Marrakech gardens.
Horse Carriage on request.
Available during Marrakech Day Trip.
Menara & Majorelle Tour on request.





Group discounts: On request.
Reservation: 24 hours in advance.
Optional: Pierre Berge Museum.
Visit: Museum of Berber Arts.
Family friendly activity in Marrakech.





TRAVEL ITINERARY FOR MAJORELLE GARDENS EXCURSION FROM MARRAKECH:
The Majorelle Gardens, a haven of calm and tranquility in the center of Marrakech, are a must-see attraction. It is named for its originator, Jacques Majorelle, a painter and botanist. We find the painter's workshop built around the garden. It has been renovated into a tiny Islamic art museum, where you can see exquisite rugs, Berber pottery, and some of the artist's paintings and drawings. There are a variety of fountains, pagodas, canopied paths, and even a small museum among the 12 acres of incredibly colorful and well-kept plant life at the Majorelle Gardens.
With the exception of the fall, these gardens have been accessible to the public since the late 1940s and are open throughout the majority of the year. Majorelle's buildings, like the rest of the city, are painted in a distinctive cobalt blue hue. The botanical Majorelle Gardens Marrakech used the same color. This garden covers a total of twelve acres. Concrete walks, rows of vivid orange nasturtiums, multi-colored bougainvillea, strong pergolas, and pink geraniums all abound in the garden. Aside from that, the garden is home to a variety of bird species, including house buntings, turtle doves, and bulbuls.
INFO:
The Jardin Majorelle is one of the most visited gardens in Marrakech. Get your reservation in advance to guarantee your entry. People with limited mobility can visit the Majorelle Garden. You can visit also THE PIERRE BERGÉ MUSEUM OF BERBER ARTS.
Contact us

Experienced driver with A/C vehicle.
Pick-up and drop-off at your hotel.
Private transfers.
Entry tickets to Gardens.


INCLUSIONS / EXCLUSIONS / TRAVEL MAP FOR MAJORELLE GARDENS EXCURSION
Contact us
Local guide on request. Horse Carriage on request.


RESERVE YOUR MARRAKECH ACTIVITY
Let us know how many people want to join this Marrakech activity with you, tell us your travel dates (approx.) We send you back price quote with best available option.


TOP PHOTOS FOR MAJORELLE GARDENS EXCURSION FROM MARRAKECH: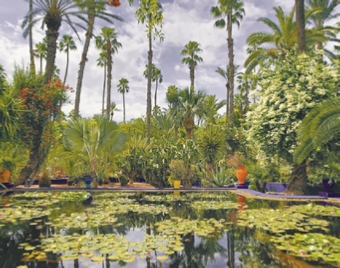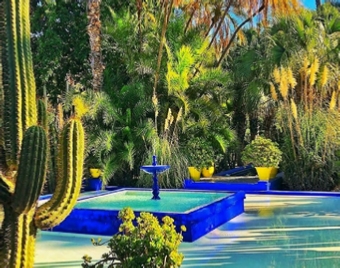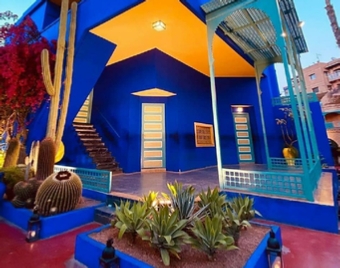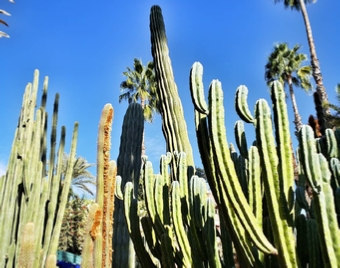 RESERVATION FOR MARRAKECH MAJORELLE GARDENS EXCURSION
PRIVATE 1 DAY TRIPS FROM MARRAKECH
MARRAKECH ACTIVITIES & PRIVATE TRANSFERS
We create a personalized Morocco Tour itinerary depending on your interests and desires. After getting our first draft of the itinerary, you are free to make changes to your budget, tour itinerary, hotel, and timetable — we are flexible! You can travel as a couple or in a small group of family, friends, or coworkers. Our staff of expert Morocco local tour guides will manage your private tour and ensure that all travel arrangements go as planned.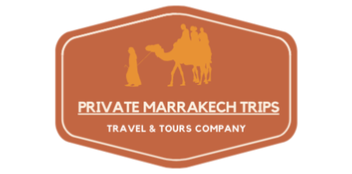 Email: contact@privatemarrakechtrips.com
WhatsApp: +212 661 24 07 10
Address: Hay El Bahja Nr 637, Marrakech
Contact us



Marrakech Tours
Marrakech Day Trips
Private Transfers
Medina Transfers Marrakech 24/7
Day Trip To Casablanca and Rabat
Explore Morocco with your own private English-speaking guide, who is eager to show you around his country. Don't waste time studying the top spots to visit in Morocco. Allow our travel specialists to inspire you! We offer comfortable private Marrakech transfers.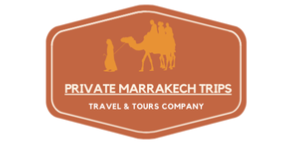 Phone / WhatsApp: +212 661 24 07 10

Email: contact@privatemarrakechtrips.com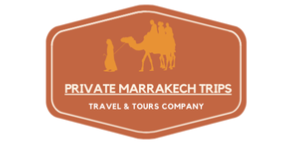 BEST MARRAKECH ACTIVITIES IN 2023
Contact us for Exciting Things To Do In Marrakech. We offer Hot air balloon activity in Marrakech, also hidden treasures near the Red City of Marrakech and sightseeing with guided visit to the many attractions in Marrakech.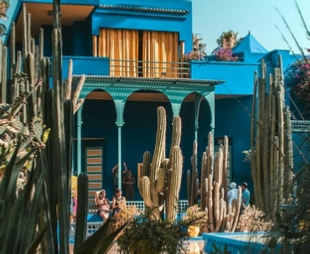 MARRAKECH MAJORELLE GARDENS EXCURSION
Departure: any place in Marrakech
Hotel Transfers: Included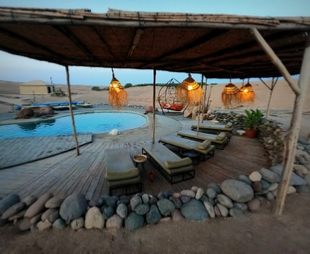 PRIVATE DAY EXCURSION TO AGAFAY DESERT
Departure: any place in Marrakech
Hotel Transfers: Included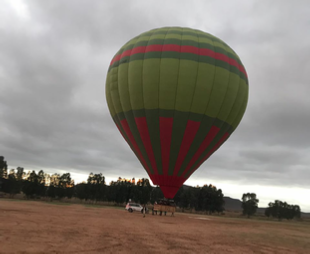 HOT AIR BALLOON EXCURSION IN MARRAKECH
Departure: any place in Marrakech
Hotel Transfers: Included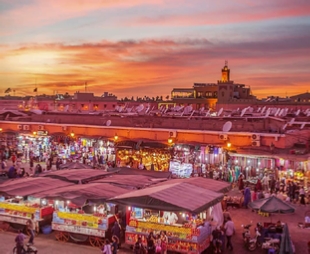 GUIDED MEDINA EXCURSION WITH LOCAL GUIDE
Departure: any place in Marrakech
Hotel Transfers: Included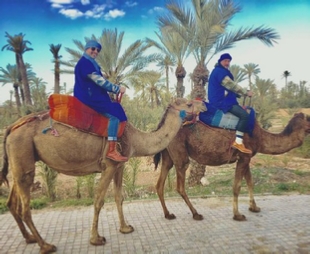 GUIDED CAMEL RIDE IN MARRAKECH PALMERIES
Departure: any place in Marrakech
Hotel Transfers: Included



Local Guides & All Meals: Yes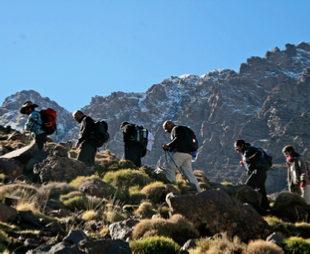 2-DAY ADVENTURE TOUBKAL TREK IN ATLAS MOUNTAINS
Departure: any place in Marrakech
Hotel Transfers: Included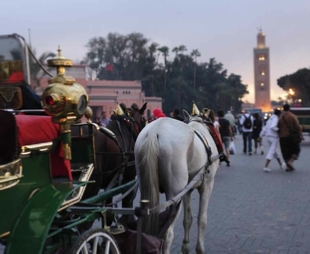 HORSE CARRIAGE TOUR OF MARRAKECH ONE HOUR RIDE
Departure: any place in Marrakech
Hotel Transfers: Included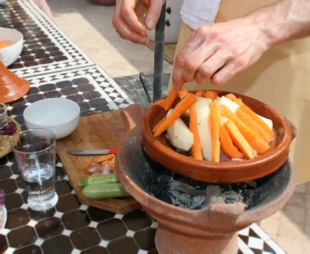 AUTHENTIC MARRAKECH COOKING CLASS
Departure: any place in Marrakech
Hotel Transfers: Included