TRAVEL ITINERARY FOR MARRAKECH 1-HOUR HORSE-DRAWN CARRIAGE TOUR OF MEDINA:
The trip will take you on a tranquil ride through Marrakech's busy streets and ancient city walls, through some of the city's most recognizable buildings and historical attractions, including the Koutoubia Mosque, the Saadian Tombs, and the bustling Jemaa el-Fnaa marketplace. Passengers may take in the beautiful colors and sounds of the city as they travel, and soak in the lively ambiance of this dynamic metropolis. The tour is suitable for families, couples, and solitary travelers who wish to see Marrakech's rich culture and history in a casual and friendly setting.
Here is a itinerary for a Marrakech 1-Hour Horse-Drawn Carriage Tour:
Start of the tour: The tour usually starts near the Koutoubia Mosque, one of Marrakech's most famous landmarks. Your carriage driver will be waiting for you with a horse-drawn carriage, which is beautifully decorated with colorful fabrics and traditional ornaments.
Koutoubia Mosque: The carriage ride will begin with a visit to the Koutoubia Mosque, an impressive and historic mosque that dates back to the 12th century. Your driver will explain the significance of the mosque and its beautiful minaret, which stands at over 70 meters tall.
The ramparts of the Old City: The carriage will then take you along the ramparts of the old city, which are lined with towering palm trees and offer a great view of the city. You'll see the old city walls and gates, as well as the hustle and bustle of daily life in Marrakech.
Saadian Tombs: Next, you'll visit the Saadian Tombs, a stunning burial site that was rediscovered in the early 20th century. You'll learn about the history of the Saadian dynasty and see the beautifully decorated tombs.
Bab Agnaou gate: The carriage will then pass through the Bab Agnaou gate, which is one of the most impressive gates of the old city walls. The gate is adorned with intricate carvings and is a great photo opportunity.
Jemaa el-Fnaa square: The final stop of the tour is the famous Jemaa el-Fnaa square, which is the heart of the old city and a UNESCO World Heritage site. You'll see the colorful market stalls, snake charmers, street performers, and food vendors. Your driver will also explain the history and significance of the square.
End of the tour: After a leisurely tour of Marrakech, the carriage will return to the starting point near the Koutoubia Mosque. You can thank your driver and take some photos with the horse before continuing on with your day in Marrakech.
MARRAKECH 1-HOUR HORSE-DRAWN CARRIAGE TOUR OF MEDINA
The 1-Hour Horse-Drawn Carriage Tour in Marrakech, Morocco, is a relaxing and picturesque tour around the attractive and historic city. Passengers will be transported in a traditional horse-drawn carriage called as a "caleche" in Morocco, which is a traditional means of transportation.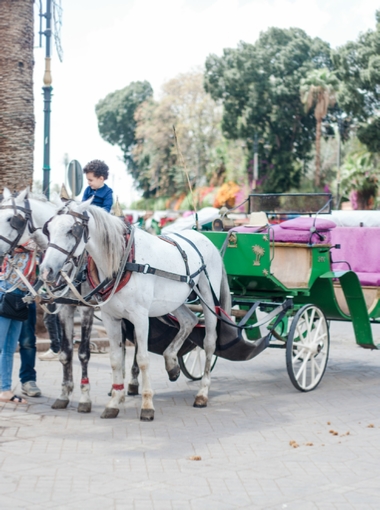 Price Quote
MARRAKECH 1-HOUR HORSE-DRAWN CARRIAGE TOUR OF MEDINA

Experienced driver with A/C vehicle.
Pick-up and drop-off at your hotel.
Private transfers.
Horse carriage ride for 1 hour in Marrakech.




RESERVE YOUR MARRAKECH ACTIVITY
Let us know how many people want to join this Marrakech activity with you, tell us your travel dates (approx.) We send you back price quote with best available option.


TOP PHOTOS FOR MARRAKECH 1-HOUR HORSE-DRAWN CARRIAGE TOUR
INCLUSIONS / EXCLUSIONS / TRAVEL MAP FOR MARRAKECH 1-HOUR HORSE-DRAWN CARRIAGE TOUR
Contact us
Contact us



Private Transfer: from your hotel and back.
MARRAKECH ACTIVITY HIGHLIGHTS

Driver speaking: English / French.
Opening hours: 9 am - 11.30 pm




MARRAKECH ACTIVITY SUMMARY

One of the best Marrakech activities.
Explore city's stunning and beautiful gardens.
Horse Carriage on request.
See how people live and work in the city.
Experience the local culture.




Group discounts: On request.
Reservation: 12 hours in advance.
Great way to explore the city.
A horse carriage ride is a romantic.
Family friendly activity in Marrakech.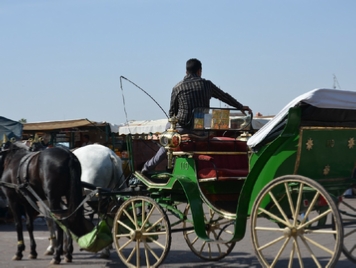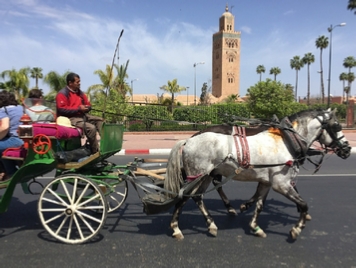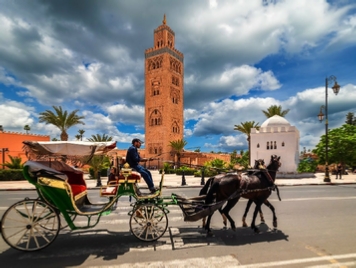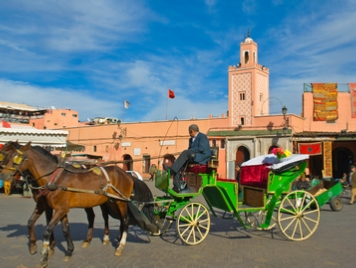 PRIVATE 1 DAY TRIPS FROM MARRAKECH
MARRAKECH ACTIVITIES & PRIVATE TRANSFERS
We create a personalized Morocco Tour itinerary depending on your interests and desires. After getting our first draft of the itinerary, you are free to make changes to your budget, tour itinerary, hotel, and timetable — we are flexible! You can travel as a couple or in a small group of family, friends, or coworkers. Our staff of expert Morocco local tour guides will manage your private tour and ensure that all travel arrangements go as planned.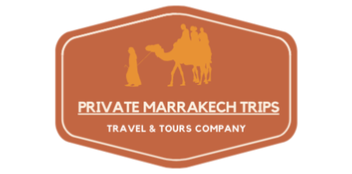 Email: contact@privatemarrakechtrips.com
WhatsApp: +212 661 24 07 10
Address: Hay El Bahja Nr 637, Marrakech
Contact us



Marrakech Tours
Marrakech Day Trips
Private Transfers
Medina Transfers Marrakech 24/7
Day Trip To Casablanca and Rabat
Explore Morocco with your own private English-speaking guide, who is eager to show you around his country. Don't waste time studying the top spots to visit in Morocco. Allow our travel specialists to inspire you! We offer comfortable private Marrakech transfers.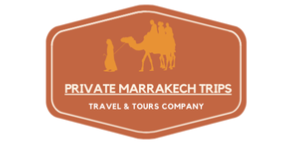 Phone / WhatsApp: +212 661 24 07 10

Email: contact@privatemarrakechtrips.com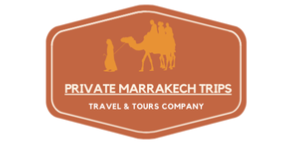 BEST MARRAKECH ACTIVITIES IN 2023
Contact us for Exciting Things To Do In Marrakech. We offer Hot air balloon activity in Marrakech, also hidden treasures near the Red City of Marrakech and sightseeing with guided visit to the many attractions in Marrakech.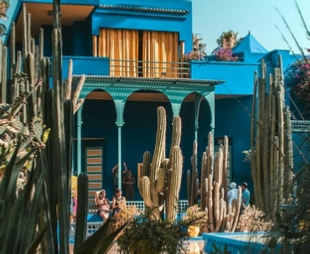 MARRAKECH MAJORELLE GARDENS EXCURSION
Departure: any place in Marrakech
Hotel Transfers: Included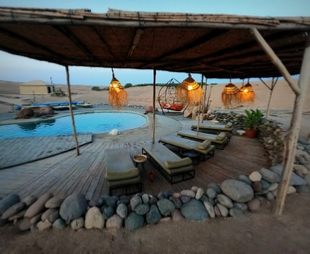 PRIVATE DAY EXCURSION TO AGAFAY DESERT
Departure: any place in Marrakech
Hotel Transfers: Included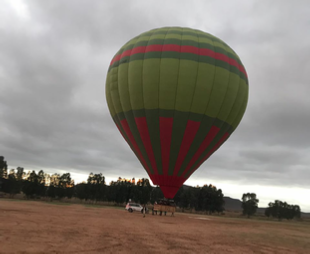 HOT AIR BALLOON EXCURSION IN MARRAKECH
Departure: any place in Marrakech
Hotel Transfers: Included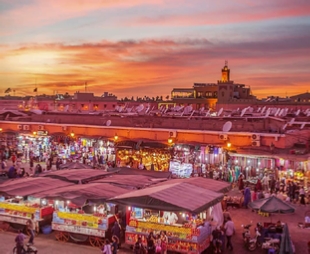 GUIDED MEDINA EXCURSION WITH LOCAL GUIDE
Departure: any place in Marrakech
Hotel Transfers: Included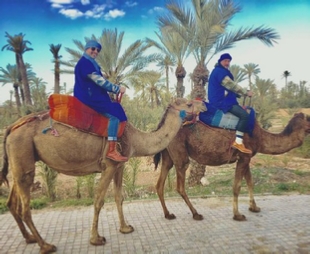 GUIDED CAMEL RIDE IN MARRAKECH PALMERIES
Departure: any place in Marrakech
Hotel Transfers: Included



Local Guides & All Meals: Yes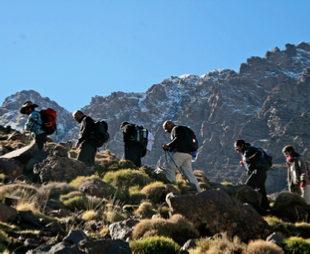 2-DAY ADVENTURE TOUBKAL TREK IN ATLAS MOUNTAINS
Departure: any place in Marrakech
Hotel Transfers: Included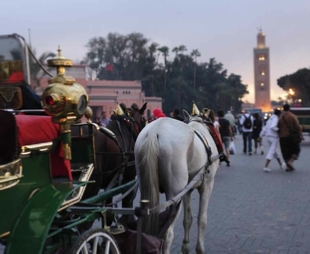 HORSE CARRIAGE TOUR OF MARRAKECH ONE HOUR RIDE
Departure: any place in Marrakech
Hotel Transfers: Included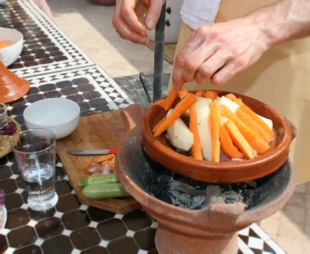 AUTHENTIC MARRAKECH COOKING CLASS
Departure: any place in Marrakech
Hotel Transfers: Included